HedoOnline::Lola's House
Location

New York , New York
Event type

Club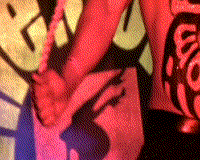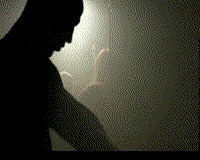 HedoOnline.com presents "Lola's House"-NYC's only adult industry event created and produced by husband and wife team, Lola and Devon, along with one of the most nostalgic and world-wide recognized adult brands-Penthouse.



Justify the asking of your presence with a carte du jour of features, and an exclusive diverse audience defines the unique experience known as "Lola's House". From "Sensory Overload-Asian Paradise" to the "Brazilian Body Fest"- Our infamous creative events bring true culture and sexuality together for more meaningful party themes and attracts guests from around the world. Every one of Lola's House events encompass a wider spectrum of the adult industry that includes the various communities of swingers, porn, festish, BDSM, etc. Though we certainly welcome all those who are new to the scene, Lola's House is specifically designed for more secure members who desire and expect to indulge with other mature, secure, sexy and and fit members when they venture out into the night. We do not view ourselves as "competitors" with anyone. We are merely a viable party of a larger community that supports the existence and ALL for a healthier more enjoyable community. Welcome home.
CLUB DETAILS
Type
Off Premise
---
Hours
Saturday
---
Exclusiveness
By invitation only
---
Membership Required
No , Initiation: $, Fee: $ per
---
Party Admission Cost
$ per
---
Minimum Age Requirement
21 years old
---
Single Males Allowed
Never
---
Single Females Allowed
Always
---
Members Typical Sexual Preference
Straight, both sexes
Straight males, but many bi-females
Bi, both sexes
Gay Males
Gay Females
TV/TG
---
Languages Spoken by Staff
English French Italian Spanish
Off-Premise Club Information
Usual Meeting Place
Bar/Club
---
Special Interests
Rating

If we don't think we're Fantastic, why would you?