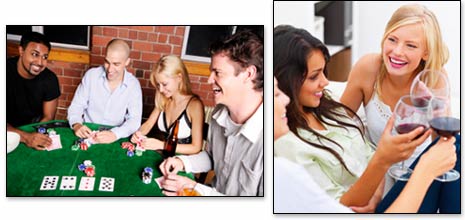 Who can join a community?
Any Kasidie member, subject to any restrictions set by the community founder (e.g. "certified members only", "invitation only", etc)
---
Who can start a community?
Any elite, certified Kasidie member.
---
What kind of communities are allowed?
Any! Open, private and even secret communities can be formed for people who enjoy sports (e.g. Houston tennis swingers, Phoenix camping group), music (e.g. Denver's Jazzalicious & friends), hobbies (e.g. Chicago dirty little things gardening club), wine (e.g. San Francisco girls uncorked), motorcycles (e.g. lifestyle riders of LA), fitness (e.g. Boston's swinging marathoners), sexuality (e.g. Miami restraint society, Dallas League of bi-females), entrepreneurship (e.g. Seattle business owners alliance) and so much more!
Communities can be formed for any interest so you can meet up with likeminded friends who share your passions!